Author who made Hollywood millions snubbed in remembrance segment.
Sheesh, what does a guy have to do to get a little love from the industry to whom he gave so many blockbuster stories and memorable characters? Be a liberal, probably.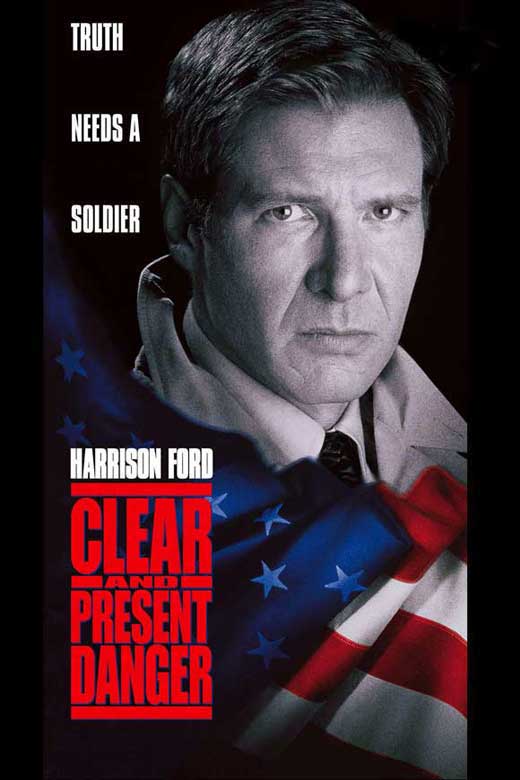 When the 2014 Academy Awards did its annual "In Memoriam" reel of people in the film industry who died in the past year., author Tom Clancy was conspicuously missing.
Clancy wrote best-selling spy and military thrillers from a conservative standpoint for over 20 years. His novel "The Hunt for Red October," about the Cold War, was even endorsed by President Reagan when he was in office. That would be the first film adaptation of a Clancy book, as well. His first four film adaptations grossed $446,458,983 in theatres, and his latest movie, "Jack Ryan: Shadow Recruit," is still in theatres and has grossed almost $50 million [1] since it opened Jan.17.
Clancy's films provided star turns for a who's-who of A-list actors, including Sean Connery, Alec Baldwin, Harrison Ford, Ben Affleck, Morgan Freeman, Sean Bean, Chris Pine and Keira Knightley.
It's not surprising that Hollywood ignored Clancy at the Academy Awards though. His pro-military politics certainly didn't make him a contender for the Hollywood elite. According to CNN's obituary [2], Clancy's books were very popular with the military, so he had access to confidential information that he used as inspiration for plotlines to his stories. However, he was no whistleblower, and was very careful to not put anything in his novels that he thought would endanger the troops or national security. He told CNN in an 2003 interview:
"I'll never decide for commercial reasons to put something in that endangers our national security. You just can't do that. There was one thing, I discussed with a friend of mine in the Royal Navy. I told him a story I knew, and he said, 'Well, Tom, you may never repeat that, as long as you live.' And I haven't."
He was not a fan of the liberal media either and criticized news journalists for their arrogant attitude in a 2003 interview with Newsweek [3].
According to The Hollywood Reporter [4], "The names included in the segment are compiled by an "In Memoriam" committee that puts together a list of 25 to 30 people who will be highlighted during the ceremony. They are asked to focus on people who have made significant contributions to the industry." Clearly the Academy could have made room to honor Clancy, in a list of 30 people.