Play Diagrams and Stats Aren't Enough? ESPN Mag Gets Naked
ESPN the Magazine continues quasi-pornographic tradition with fourth edition of 'The Body Issue'
Published: 7/10/2012 3:21 PM ET

Is it time for ESPN Magazine to don the "plain brown wrapper" and move to the very top back of the magazine rack where curious youngsters can't catch a glimpse? It may be, at least for one issue a year.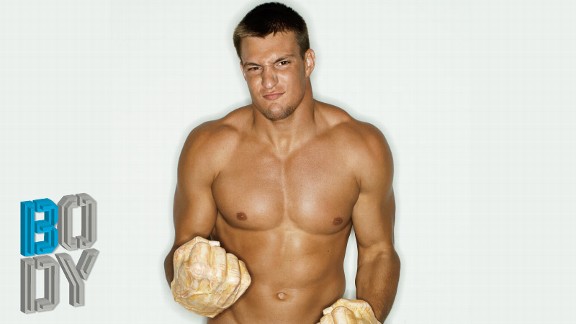 The fourth annual "Body Issue" of ESPN is scheduled to arrive at newsstands on July 11. Like the Sports Illustrated "Swimsuit Issue," the magazine takes a break from balls and strikes and receivers' routes to stop and ogle sexy people. In this case, however, all are famous athletes (of both sexes) and all are photographed naked.
The shots are risqué and made barely decent by minimal coverings or clever camera angles. But according to ESPN's website, readers are supposed to unapologetically "gawk" at the naked bodies in appreciation of their athleticism. "Just imagine how it would feel to inhabit those bodies," it said. "To leap, punch, and throw like a god." ESPN apparently thinks its readers incapable of that leap of imagination while contemplating athletes in uniform, or a tee shirt and shorts.
One of the most widespread of the six circulated covers this year features a completely nude Rob Gronkowski of the New England Patriots with a peeling sticker in between his thighs. Others include New York Knicks forward Tyson Chandler with an exposed rear end, and WNBA star Candace Parker in a similar pose with a basketball in front of her chest. Twenty five more naked athletes are showcased within.
The "Body Issue" came about as a way to increase sales back in the desperate times of 2009. Showing athletes in the buff turned out to be a successful venture with a reported 35 percent spike in advertising revenue, and twice the amount of normal sales according to a CNBC report by Darren Rovell. A decision was then made to make it an annual "celebration of the athletic form."