'Gangster Squad,' 'Expendables', 'Chainsaw': Hollywood's Violent Hypocrisy
New noire flick and others point out silliness of stars' calls for gun control.
Published: 1/10/2013 11:13 AM ET

The Newtown massacre spurred another round of calls for gun control. A quieter but just as important call has gone out for a discussion of the entertainment industry, the violent video games, movies and TV shows that are standard fare in today's culture.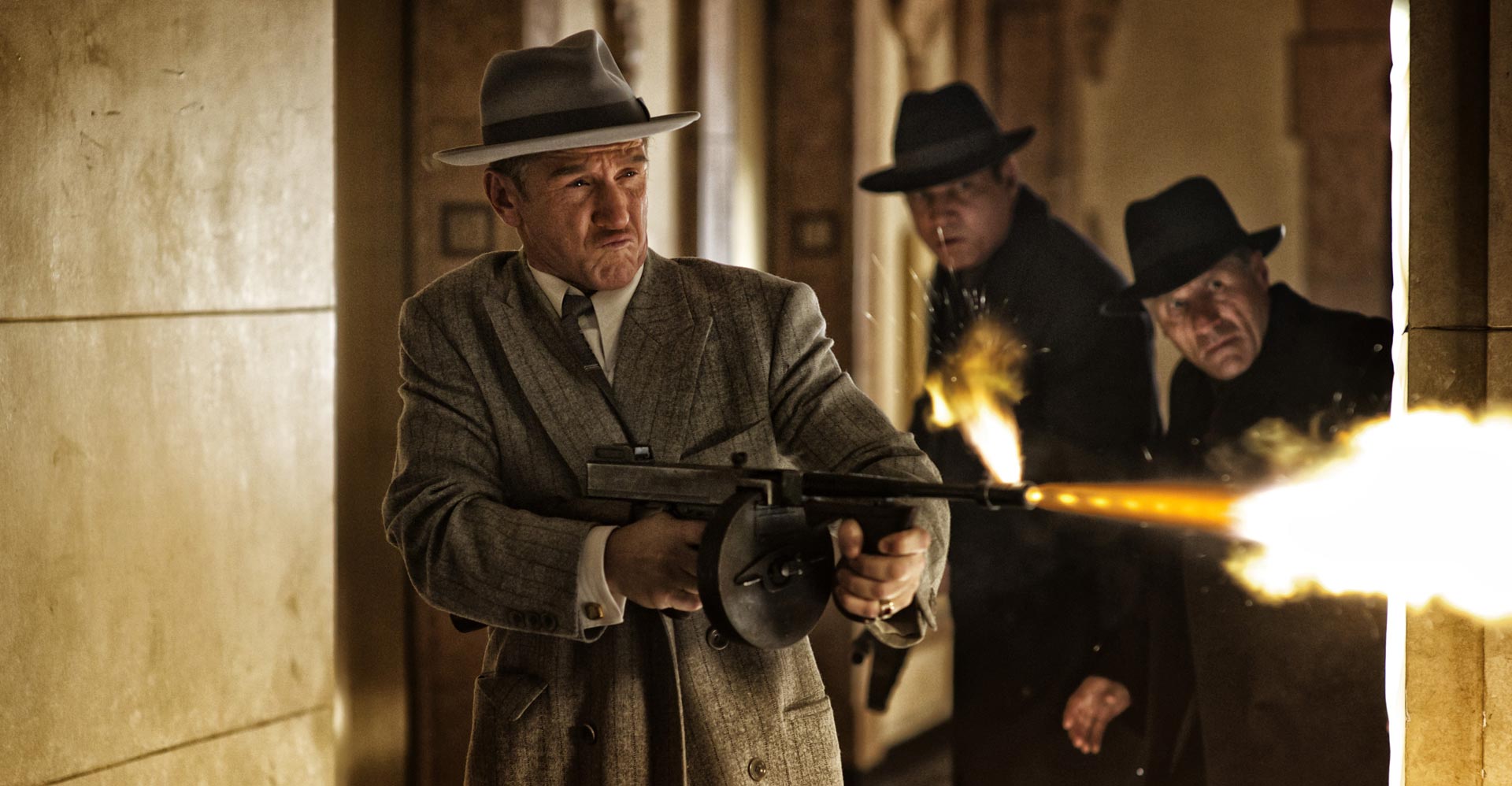 If someone or something other than the killer is responsible, then the entertainment industry bears a lot of scrutiny.
At this writing, "Texas Chainsaw 3D" and "Django Unchained" top the box office list. A few spots down is, "Jack Reacher." Among just opening is "The Baytown Outlaws." Coming soon: "Broken City," "The Last Stand" and "Hansel and Gretel" (the fairy tale siblings updated to "become the ultimate vigilantes, hell bent on retribution.") Some recent flicks on DVD: "The Dark Knight Rises," "Resident Evil: Retribution," The Expendables 2" and "Dredd."
All of those films tout violence and/or gunplay in their publicity. All of their plots turn on violence. On TV, "Justified," "The Walking Dead," "Breaking Bad" and many others revolve around it.
The film, "Gangster Squad," opening Friday, Jan. 11, is particularly instructive.
The 1940's-period semi-true crime film, was supposed to debut in September 2012. But was yanked from the schedule after the horrific shooting rampage at the "Dark Knight Rises" midnight showing in Aurora, Col. on July 20, where 12 people were killed and 70 were injured. "Gangster Squad," it seems, featured a grisly climax scene of mobsters shooting up the audience in a movie theater with tommy guns. Eerily the trailer, which emphasized that scene, premiered before "The Dark Knight Rises" that night in Araura.Director Ruben Fleischer has since cut the scene from all trailers, and from the entire movie.
The Associated Press reported, "For many of the film's cast and crew members, it was their favorite scene in the highly stylized gangster flick, which tells the tale of the real-life tussle between off-the-books LA police officers and an army of mobsters."
Actor Ryan Gosling, who plays cop Jerry Wooters, said there was "something special" about the theater shooting scene. "There was an alchemy about it. Everything came together. It was the most cinematic part of the film because it happened in a cinema, as well, but there was just something special about it," Gosling said.
After the explosion of recent gun violence, Hollywood has come under attack for lobbying for stricter gun control while the entertainment industry glorifies and profits from bloody violence involving guns. In fact, some of the stars from the very movies listed above appeared in a PSA demanding gun control.
"Gangster Squad" star Josh Brolin told Entertainment Tonight he doesn't think Hollywood should absorb the majority of blame for violence in American society.
"There's so many factors nowadays," Josh Brolin tells ET's Brooke Anderson. "Why wasn't there the amount of violence in society back [in the 1940s] when there was still a massive amount of violence [onscreen]? Is it really because of a movie like 'Gangster Squad?' Is it because of a movie like 'Saw 9,' or whatever the latest 'Saw' is? Is it repression? … Is it because of the fact that parents aren't necessarily at home as much as they were before, and both parents have to work? There's so many different factors. This is an escapist deal when you go to a movie -- you hopefully allow yourself to kind of live [vicariously] through this movie and get that out. … I'm not going to pretend like I know the correlation, but I think it's a lot bigger than movies create incredible and awful violence."
"Gangster Squad's" trailers and publicity still prominently feature left-wing extremist Sean Penn as the villainous Mickey Cohen – firing a machine gun. Unless of course the machine gun made him fire it …