Incest, Rape & Homicidal Lady Parts: Happy Halloween from 'American Horror Story'
Just three episodes of 'AHS: Coven' feature 30 victims of violence, 10 sex acts.
Published: 10/30/2013 7:32 AM ET

Nothing like all the traditional scares of the Halloween season: Rape, gang rape, incest and killer vaginas. If you were going to say werewolves and friendly ghosts, you're hopelessly out of date. You need to catch up on the thoroughly modern spook tale, "American Horror Story: Coven." Oh, it has witches, spells and Frankenstein's monsters, but the real terror comes in the form of warped and violent sex.
"American Horror Story: Coven," the third season of Ryan Murphy and Brad Falchuk's AHS franchise, premiered October 9. Billed as "the secret history of witches and witchcraft in America," it focuses on a special school for young witches located in New Orleans. Since then, the first three episodes touted 30-plus victims killed or seriously injured by violence, along with 10 sex acts.
The first episode, "Bitchcraft," opened with rape, peaked with gang rape, and concluded with rape (apparently the writers ran out of ideas). After Zoe, a witch played by Taissa Farmiga, discovered that her vagina kills men after sex, she decided she "might as well put this curse to some use." Zoe put her "power" to use and raped one of three boys who gang raped another witch in the same episode. Before she positioned herself over his body, lying in a hospital bed after a bus crash, she declared, "The world isn't safe for a girl like me. But maybe I'm not safe for the world either," and proceeded to "ride" him until blood gushes from his eyes.
In "Boyparts," the second episode, Zoe and Madison (Emma Roberts) created their own "Frankenstein" to "build the perfect boyfriend" from an assortment of different frat boy limbs left over from a fatal crash. The regularly scheduled grotesque sex act interrupted again as headmistress Cordelia (Sarah Paulson) attempted to conceive a baby – by embracing her husband inside a drawn circle full of snakes and candles.
The third episode, "The Replacements," was heavy on the masturbation, from mother to son and witch to Minotaur. When Kyle (Evan Peters), the created "Frankenstein," with new limbs, returned home, his mother welcomed him with open arms. While his now "perfect" body was different, she confessed her love and masturbated him. "Mama, knows how to please you, baby," she whispered to him in another sexual encounter.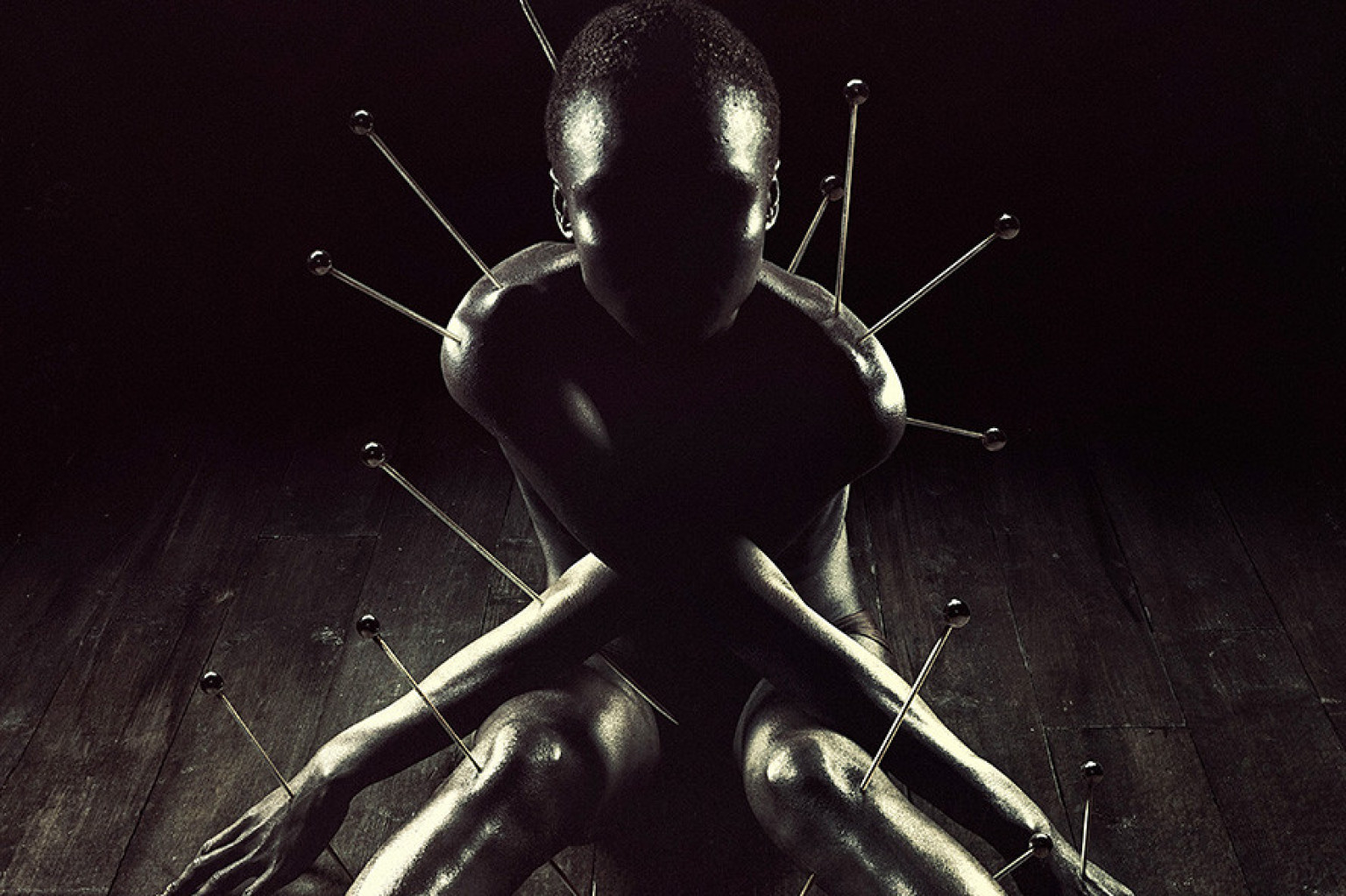 The depravity continued as another witch in training, Queenie (Gabourey Sidibe) demonstrated her own masturbation skills. She asked a Minotaur, "Don't you want to love me?" She begins to convince him, as a human voodoo doll, by rubbing herself in order to masturbate him.
The baseness suits a Murphy show. Ryan Murphy, a gay activist, drew attention in the past as an Obama supporter, a would-be pornographer and architect of shows like "Glee."
Of course, "Coven" isn't any worse than the previous installments. In the past, AHS depicted monsignors strangling with rosaries, nuns raping priests, "Santas" threatening to "jam this gigantic crucifix" up nuns' rear ends, dual masturbation to cure homosexuality, and infants' heads stored in basements. All to be rewarded with 17 Emmy nominations. The Hollywood Reporter projects 'Coven' to be "huge" in ratings.
If that doesn't scare trick-or-treaters this year, what will? Happy Halloween, folks.